Manure Separators
---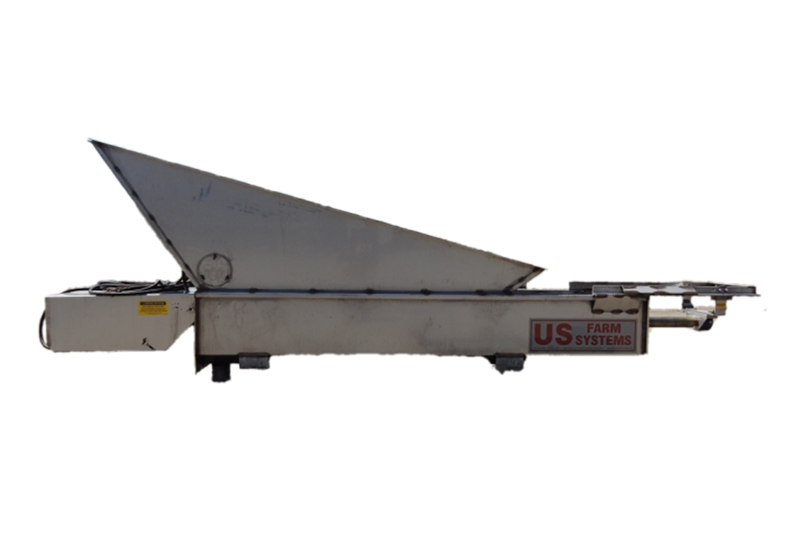 Hopper Feed Screw Press
When interfaced with a sloped separator screen, the Valmetal Tulare screw press can achieve maximum solids dryness without sacrificing processing volume. The screw press provides superior control of the dryness of dewatered solids. Drier solids decrease processing time, preconditioning for producing cow bedding for dairies or compost for sale or fertilizer.
Key Features:
Hard-faced screw improves wear resistance
Synthetic oil filled gearbox
Dewatering trough and perforated screen tunnel press
Highly serviceable with removable sides and bolting assembly
Precise screw and press tunnel tolerance
Pneumatic door control kit option to control solids moisture content
Available in inclined hopper mount and horizontal mount configurations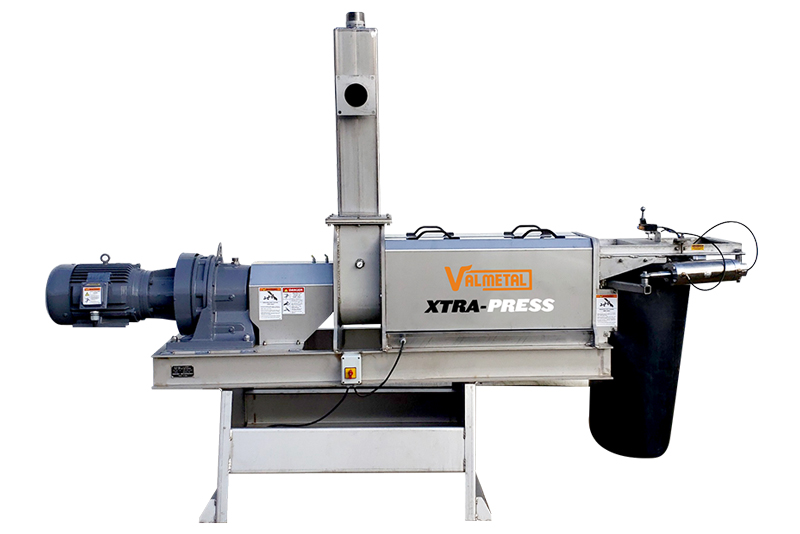 Xtra Press
Cow manure contains a substantial amount of undigested fiber. This fiber is washed and extracted to produce a soft, fluffy and odorless bedding.
Recycled fiber bedding is cost effective. Daily production of bedding eliminates the need to stockpile bedding, and also means less total manure volume to store and spread compared to purchased bedding.
Advantages:
Increased capacity (+50%), runs less hours per day.
Increased product dryness (+5%) for optimum bedding quality.
Air-operated exit doors provide constant pressure to ensure uniform bedding quality.
Fully automatic operation controlled by easy-to-use touch-screen.
Features:
All stainless steel body
Reliable cyclomotor gearbox drive
Stainless steel high-precision 4-piece screen
Easy and economical to service
---