Robotic Automation
---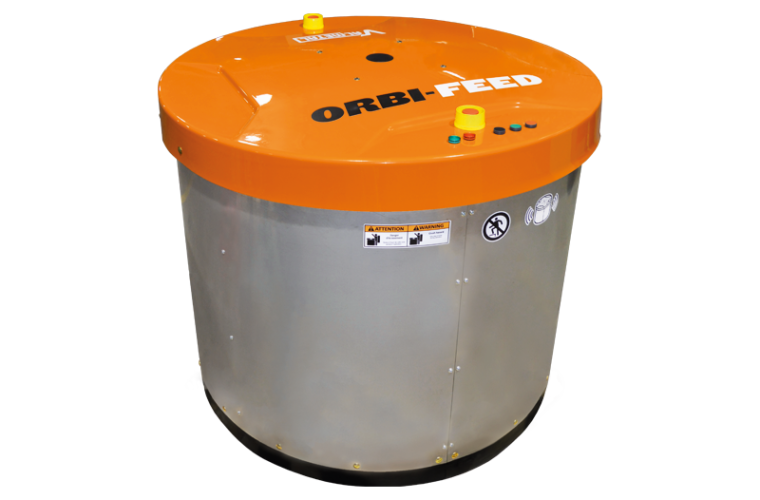 Orbi-Feed
Set up and program easily the Orbi-Feed routes to feed and stimulate the appetite of cows. Silage or hay is gently pushed to the animals by the simple rotation of the robot which is guided by a magnetic strip embedded in the floor.
Reduce manual labor, the Orbi-Feed takes care of pushing up feed so that your animals don't miss anything.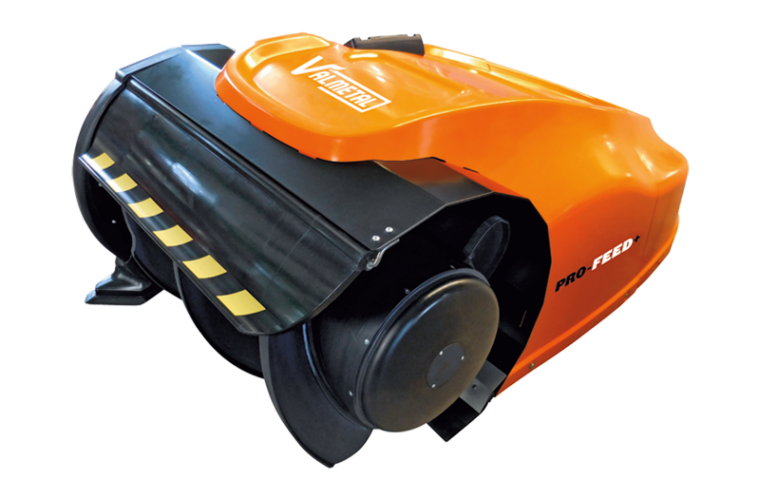 Pro-Feed +
Pro-Feed + is a new generation with a unique auger design that loosens, mixes and pushes feed simultaneously as it travels.
The ability to program paths 14'' (35 cm) to the left or right of the default path allows the Pro-Feed + to adapt to shrinking feed volumes throughout the day.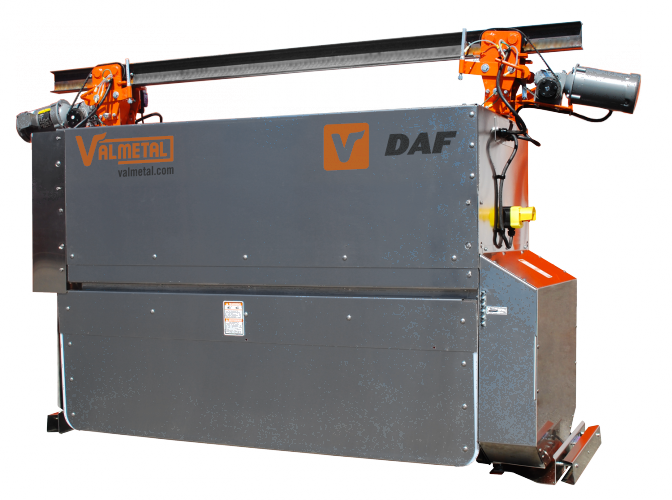 Rail Ration distributor – DAF
The Valmetal TMR Distributor (DAF) can be adapted to almost any barn configuration and run on any type of existing track.
DAF is an alternative to the conveyor feeder. More and more dairy farmers acknowledge the effectiveness of the daf feeder:
to supply the TMR managed by Valmetal's Autoration
to distribute silage directly from silos
because, contrary to other alternatives (such as motorized carts), food never comes into contact with any wheel, which ensures its freshness and quality.
---